Laura Mitchell Consulting
growth strategy . digital health . creative marketing
About Laura
Laura Mitchell is well known in the aging/technology sector because she and a few others spent a decade creating it.  She has received accolades from many sources including Forbes, Dealerscope, AARP and the Consumer Electronics Association. Her awards include Top Women of M2M, Top 40 under 40 and Young Turks of CE. Laura speaks all over the country on a variety of subjects including marketing, aging, and connected healthcare.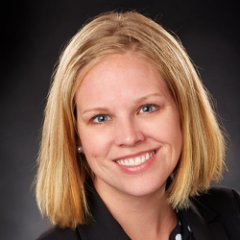 Laura @ What's Next Boomer Summit 2017
Laura @ Digital Health Summit 2017
Social Media
Social media is easy to get wrong.  Why not get help from the best?  Laura has been featured in Forbes for her social media prowess and has helped hundreds maximize their potential.  Get attention.  Engage customers.  Let Laura establish a social media strategy for your business.
Trade Shows & Events
Want to transform your bland trade show appearance into an attention-getting event? Become the talk of the show this year. Let us live tweet, work the booth, arrange introductions, host networking events, publicize giveaways, secure speaking engagements and much more.
Email Marketing
Need an attention-getting email? We're handy with Constant Contact and MailChimp. With enticing subject lines, stunning images, and compelling storytelling, we'll get you the clicks. We can also help you grow and maintain your contact database.
We engaged Laura and Laura Mitchell Consulting to assist us with our new product launch and re-Branding campaign.  All I can say is WOW! Our Brand and our product became the talk of our biggest trade show and conference. New and existing customers flocked to our booth, related companies wanted to partner with us.  I could not be happier.  Kudos to Laura and the LMC team.
Myron Kowal
Thank you for coaching me to achieve a win at the ALFA Health Innovation@50+ Pitch event last week! I appreciated your ability to quickly and efficiently review my presentation and provide specific, important changes to make it qualitatively better. During the course of three iterations, you truly made all the difference in helping us win.
Rhonda Harper
I've had the honor of being a founding member with Laura on the Aging Technology Alliance board and her extreme dedication to our mission is endlessly impressive. In addition, observing her impressive social media practices has helped me take new and successful approaches to creating a strong network. Laura is truly a master.
Jill Gilbert

Today we're talking with the brilliant mind behind the What's Next Boomer Business Summit. Mary Furlong is a serial entrepreneur, and a leading expert in entrepreneurship and the aging and technology market. She is the owner of Mary Furlong and Associates, a...
read more