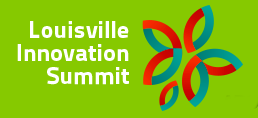 Laura Mitchell Consulting is very excited to be participating in this year's Louisville Innovation Summit October 14-17.
We were selected to be on the Tech Advisory Board, as a speaker for the summit and a coach/mentor for two of the start up entrepreneurs in the aging/technology space.
Laura will be moderating a panel discussion Wednesday, October 14th about technologies that can help mitigate hospital readmissions, manage chronic disease and empower patients at home. Joining her will be Dr. Erick Eiting, chief medical officer at grandCARE and Mr. Myron Kowal, founder and president of RCare. It's going to be a great discussion!
But that's not all. On Thursday, October 15th check out the Startup Pitch Event where startups from Kentucky and nationwide compete in two-minute pitches. A winner in each category will be selected by the end of the day. Laura has been mentoring/coaching two of these startups, helping them hone their messages to razor sharpness. Good luck to CareAngel and Luvozo! These are some really talented people with very innovative ideas. Don't miss them!!
#LIS2015