Logo design and coloring are incredibly important to the success of any business. In a digital era where image-based, highly visual mediums dominate traditional media, a poorly designed logo or coloring blunder can cost your business thousands or even millions of dollars in sales. The message your business wants to project and the message consumers receive are sometimes tragically different.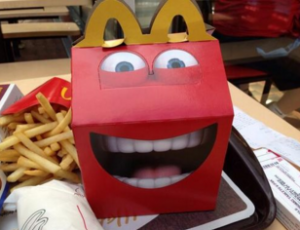 Consider the McDonald's Happy Meal. A staple item for the franchise, and an integral part of the lives of millions of children around the world. You may even be able to picture the Happy Meal box, a red container with golden arches for handles. In 2014, in response to declining Happy Meal sales, the franchise decided to "refresh" the design of the Happy Meal container. The result was a new box with a face worthy of nightmares. After Internet memes using the box in various unflattering ways surfaced, McDonald's swiftly retreated to the standard Happy Meal box. 
While McDonald's Happy Meals are a large-scale example of a branding mistake, small companies often need help avoiding these unfortunate branding pitfalls. Laura Mitchell Consulting (LMC) specializes in branding and logo design, making small companies look big and make big companies feel approachable. We help businesses with outdated logos more closely align themselves with potential clients.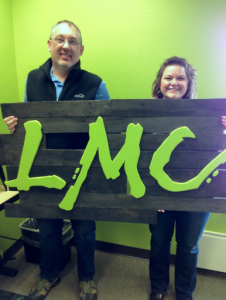 Let's take a closer look at the LMC logo. It conveys our identity in four ways.  First, the bright green color is vibrant, energetic and charismatic.  Second, the "marketing outside the box" tagline alludes to rule-breaking, risk-taking and innovative thinking, perfectly illustrated by the open box icon. Third, the hand-painted "LMC" is bold, yet fun and creative.  Finally, the LMC stands for Laura Mitchell Consulting, capitalizing on the expertise of a well-known professional in the healthcare technology and marketing space. 
While our logo has many digital iterations, a physical sign containing our trademark "LMC" has recently been created by Michelle Spettel, our visual artist. Learn more about Laura Mitchell Consulting and our services by visiting us online at lmcllc.us.