Industry Thought Leader selected to coordinate CES Summit Social Media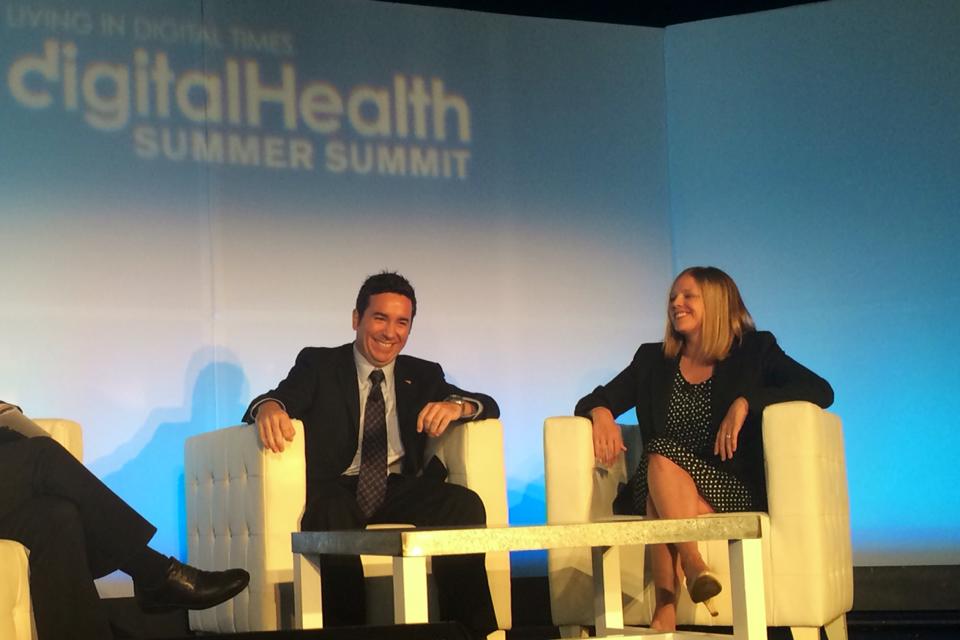 WEST BEND, WI – Laura Mitchell Consulting announced today their involvement as the official Digital Health Summit "Social Wizard" in the 7th Annual CES Digital Health Summit.  Recruited to live tweet the Digital Health Summit, provide real time exhibitor videos and interview speakers and sponsors for Digital Health Live, Laura will combine her veteran industry experience, technical expertise, and interpersonal skills to maximize attendee and participant success.
"I'm humbled and honored to have a new role this year as the Social Wizard for the Digital Health Summit," said Laura Mitchell. "This industry has gone from barely crawling to full speed running in the past 12 months and it's absolutely invigorating. WebMD, Ant+, UnitedHealth Group, Misfit Wearables and Good HouseKeeping are just a few of the large players participating in this year's Digital Health Summit, confirming that the time is here and now for a revolution in digital health."
Laura has been featured in various panels at the CES Digital Health Summit since it's inception, making her a natural choice to evaluate the digital health space and remark on the past decade of technology and healthcare evolution. She has spoken on various topics in previous Digital Health Summit panel discussions, and is a well-known fixture and pioneer in the technology aging-in-place market.
"Laura is a digital health and digital media expert who has a clear understanding of the entire digital health ecosystem," said Digital Health Summit Producer, Jill Gilbert. "She fits well into our innovative force of industry leaders and content experts."
Previous attendees may know Laura Mitchell as a founding member of GrandCare Systems in 2005, a founder of the Aging Technology Alliance (AgeTek), as a Louisville Innovation Summit board member, or as the creator and host of the 2008-11 aging and technology webinar series.

Laura owns a guerrilla marketing and digital health consulting firm called Laura Mitchell Consulting (LMC) and has been active in the digital health, aging, and technology space for the last decade. She has received accolades from many sources including Forbes, Dealerscope, AARP and the Consumer Electronics Association. Her awards include Top Women of M2M, Top 40 under 40 and Young Turks of CE. Laura speaks all over the country on a variety of subjects including disruptive marketing, technology in aging, and connected healthcare.