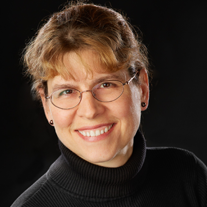 A writer, a teacher, and a programmer walked into a bar…
When your motto is thinking outside the box, it helps to have a team with diverse skills and backgrounds. People with different training, experiences and backstories bring new information to the problem-solving table. It's the foundation of what we do.
With that in mind, meet technical writer Kristin, the newest member of the LMC team. What's in Kristin's toolkit? Computer science, education, economics, HIPAA regulation and medical device regulatory compliance. She's also a published author and playwright.
White papers, case studies, competitive analyses, and installation guides, oh my.
Good technical writing educates and informs your customers about complex topics. It showcases your thought leadership in your industry. Good writing is good, but writing that entertains and engages your customers while providing them with valuable information is even better.

Laura Mitchell Consulting. Yes, we do have a class two computer programming HIPAA compliant playwright.