Q&A With Leaders in Technology and Aging
In this, the latest in our ongoing series on innovators in the Technology and Aging industry, we spoke with market analyst and industry ground breaker Laurie Orlov, founder of Aging in Place Technology Watch.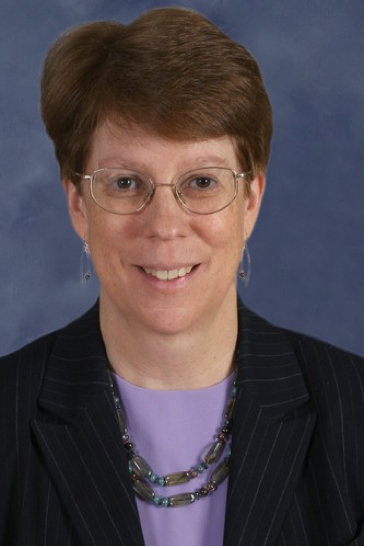 Q: Laurie, you have been such a pivotal fixture in this industry. Could you tell us what your role is and how long you've been in this role?
A: I'm a technology industry analyst – describing and offering insights about the market of technology for older adults. I've been working as an analyst and writer in the aging and technology space since 2009.
Q: How did you get your start in this industry?
A: It was personal for me. I became interested in elder care because of my own experience. That led me to volunteer as an ombudsman for nursing homes and assisted living facilities in Florida. As I spent more time doing that, I became even more interested, and I decided to get certified in Geriatric Care Management through the University of Florida. While in school, I prepared a bibliography project about technology and older adults. It was fascinating and I really starting thinking this industry needs an analyst. I'd had many years of experience as an analyst in the IT industry, and I knew how it was done.
So I began blogging, wrote a market overview, gave my first speech, and started offering advice to clients. The not-so-secret to building that business is that I've been blogging a couple of times a week since 2008, and after a while in the same topic space, the content rises in the search rankings. Plus, I was talking about technology for older adults to businesses, and nobody else was really looking at this market and providing advice as to what it could and should be.
Q: So, what do you think it should be? What would you change about this industry, if you could?
A: One of the biggest issues is that both standards and integration between devices are lacking. That means that every one of the devices must be marketed separately. It's not like firms are plugging their products into a standard network. If you think about an electrical outlet in the wall, the fact that you can plug an appliance or device into a wall is because the standards for plugs exists. You don't have to buy a different end for each appliance, because these standards were determined a long time ago. But we don't have those kinds of standards in technology for older adults.
With standardization, and more effective marketing to generate awareness, engineering costs would be reduced by volume. Once you have volume, you can develop more products. It could be that this is the year when we'll finally see this happen. The healthcare industry has realized that there are financial benefits to keep people in their homes, because the penalties for readmissions are growing.[pullquote align="right" cite="Laurie Orlov, founder of Aging in Place Technology Watch" link="" color="#69AE22″]"You need to evaluate whether there's a demand other than you and your own grandma."[/pullquote]
Q: What do you see that the industry is getting right?
A: There are now products out there that serve the needs of older adults, and they are generally coming down in price, which is not only good but required. Some of the products are being integrated with healthcare services. The penalties for readmissions have been going up with the Affordable Care Act, so it's apparent that providers are interested in avoiding admissions or having their patients readmitted to hospitals. The industry is really focused on that space now, and that's a positive sign.
Q: As a market analyst, what is your role in the aging and technology industry?
A: I help technology vendors by positioning their products into categories and identifying the other entrants and where they fit. I speak about the importance of this market in webinars and at conferences, and I help to organize and categorize the market for those attendees as well. If there's a new product being launched, my site provides a platform in which it can be announced, so people not only know it exists, but also know how to find it. I also give advice to new entrants, trying to help a company head off a potential marketing or positioning mistake, help them identify strategic partners, and help them see if the product they're thinking about really is a valuable addition to the market place.  Sometimes telling someone it's not all that useful or that the category has failed can be the best advice they get. That's what an analyst does: helps position products and services in the market.
Q: What advice do you have for new entrepreneurs?
A: I'd tell them to make sure they've adequately tested their product before broadly shipping it. I hate to see one company tell me they bought another company's product, and when they tested it, it didn't work. There's no testing body for the technology in this space, so it's incumbent on the company to test, and in multiple circumstances, which sometimes can be hard to do.
I'd also advise them to make sure they understand the competition. I have people come tell me, "We don't have any competition." That's rarely true. Make sure you understand the ecosystem. Make sure your product can be part of a broader solution. Understand the trends in healthcare. A lot of people get started in this industry because of an experience in their own families, because of something that occurred with their parents or their grandparents. To me, that's a good trigger, a really good motivation to get into this space, but that's not the same as market research.
Over the years, the technology for older adults market has expanded. It's doubtful that there's much of a market for niche products that aren't built around standards, or that aren't already part of a consumer-ready product. There's very little out there in the market for older adults that couldn't be done on a standard platform, mobile device, tablet, computer, or existing home automation technology. There always a need for new software, and the need to integrate with other software, but this market doesn't need a lot of new hardware devices. There are too many out there already. So I'd also advise that if you want to make an impact, use a platform that can be used for multiple purposes.
Q: What's next for you?
A: I publish a new market overview every year, and the new one was just published.  The purpose is to examine trends that haven't been well-articulated yet, ideas that haven't been shared yet. This is not a boring space. I'll be working on new research projects, and working with new innovative clients. So it's all new for me.
Laura Mitchell Consulting is a strike team of marketing and growth strategy experts in the aging and technology industry. Know someone we should feature in our "Meet the Innovators" blog series? Contact us at info@lmcllc.us and let us know!