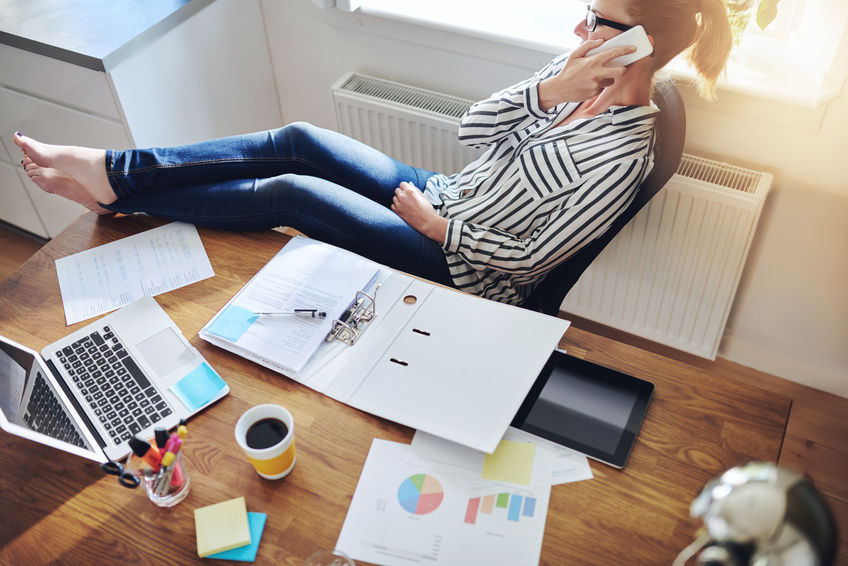 "Great is the enemy of good," or so the old saying goes. This can be particularly applicable to a non-traditional marketing technique sometimes referred to as growth hacking, agile marketing, guerrilla marketing, or whatever it is you like to call it— the art of quickly using inexpensive online tools to promote your brand, organization, or message.  The best part is that it's really not expensive. The tools are free. You just need to know how to use them, when to post, and what content will drive engagement.  
Essential to this type of marketing is the ability to move quickly, fail quickly and pivot quickly. Often this requires trying out different methods to see what sticks and then going with it. This can be in direct conflict with a traditional marketing approach of controlling the message, achieving perfection, and the notion of  "approval by committee," which unfortunately strips out a lot of the creativity.
Here are 6 things you can do right now to be get your message out there, without breaking the bank.
Post on some type of a Blog and Use It
They're free, and it's one of the number one ways for you to share your brand and message. You can also use native applications like LinkedIn and Facebook for longer blog posts, or you can post on both (best of all worlds). Use it to interview your team members for staff highlights, tell your own story, announce a new product line, discuss outcomes and testimonials, or simply write a thought leadership piece that establishes you as an expert in your space.  This is your company soapbox. This is your company's daily newspaper. Use it.
Forget the Rules and Establish Goals  
Stick to the point and don't get wrapped up in marketing rules. It's not rocket science. You are using methods of communication (online, word of mouth, emails, brochures, presentations, etc.) to spread the word on what you do, why readers should care, and how they can buy.  Appeal to their interests and their emotions.  Educate them. Make them consider you a one-stop shop for everything they would want to know surrounding your product or service.  For example, if you have a hearing aid company, talk about how hearing loss affects people and their families. Educate them on why addressing the problem sooner can save them in the long run. Sell why your solution is better than the others.
Release Release Release  
The greatest things about press releases is that you can do them yourself. Don't wait for someone to release a story on you. Write it yourself and distribute it on an online PR platform. Laura Mitchell Consulting uses iReach to distribute press releases for ourselves and for our clients. IReach has a package that distributes your news to over 1600 websites for just $299.  This is great for awareness, credibility and the fact that YOU can write your own message. Stay away from boring, monotonous and dry releases. Make it fun, emotional, engaging, and obviously positive. Sell yourself.
Communicate with Your Contacts
You have a zillion contacts from social media platforms and email lists from trade shows. Make sure you are communicating and sharing information. Broadcast information on your LinkedIn personal page and company page, share articles, and communicate in relevant groups. Use an inexpensive splash email service (MailChimp or Constant Contact) to send updates, specials, news, events and more.  
For example:
Send a seasonal/holiday email greeting that creatively incorporates your brand.

Send information on an upcoming trade show to interested parties. (Include your booth number, events they should attend, expo trade show hours, and even link to the show app, so they don't have to look all of it up.) See? You have done their work for them, and maybe they'll just use your splash email as a guide at the tradeshow.
Create Value for Your Listeners
Balance out your promotional posts with educational, emotional, and engagement posts on your social channels. Stay consistent to your industry and clientele values, but provide nostalgic photos, videos, trivia, surveys, health and wellness tips, links to interesting and related articles, etc.  You can and should always promote your brand, but don't be spammy about it. The more value you provide, the better your entire brand will be received.
Make a Video
No, really.  It's a great way to share the story of your brand, and it can be cheap to get fairly professional results if you know a little bit about editing. Start by visiting sites like moovly.com or goanimate.com, check out their tutorials and have at it, Spielberg.  Tell your story or interview a satisfied customer.  Then create a YouTube channel and upload your work.  It should be noted that even if you've posted your video to your YouTube channel, that posting your video natively to Facebook has proven to be far more effective, letting listeners stay within the Facebook platform and not forcing them to go to YouTube to watch.  Take a look at a great guerrilla video here made using only an iphone, microphone, and a Mac (iMovie).
Bonus Tip! Tie them all Together.
This is often where I see a disconnect.  Let's say you publish a press release. Instead of just letting the release sit there, you should immediately post a blog entry about the fact that a press release was just written about you and link to the release.  Then, instead of posting the newswire release link all over social media platforms, you'll post your blog about the press release to all of your social media platforms. (This gets traffic to your domain vs. the PR site.) Consider putting it as a news feature on your website and perhaps even including the link in future upcoming splash emails.  Effective social media and digital marketing strategies play together harmoniously without missing a beat.
The hard part? It's uncomfortable. It defies so many rules we have learned about marketing.  It allows for mistakes. But it also allows for great change.  With this new age of marketing, you have to learn not to take yourself too seriously, because the greatest reward comes from risking, or better yet embracing, the loss of ultimate control.
And the good news is you don't have to pick one or the other. You can have it all.  With two different marketing strategies (perhaps digital vs. print) you can cater to different demographics.  This is the new age of marketing and my advice to you is embrace it.  Stop taking yourself so seriously. It's all about brand awareness. Now get out there and tell your story.
Ready to get started? The LMC team can help you create effective, seamless and cohesive digital campaigns.  Contact us. We'd love to help.
Laura Mitchell Consulting is a strike team of marketing and growth strategy experts in the aging and technology industry.  To find out more, contact us at info@lmcllc.us.