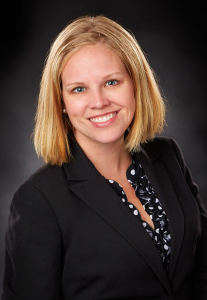 Laura Mitchell will be attending AARP LivePitch as a coaching mentor for two of the competing startups in the quick pitch competition. The fifth annual AARP Health Innovation@50+ LivePitch will take place Wednesday, April 27, 2016 at Plug and Play Tech Center in Sunnyvale, CA. An experienced mentor to entrepreneurs,  Laura will be returning to LivePitch for the second time. She has also served as a coach and mentor at the Louisville Innovation Summit,  AgeTech West, LeadingAge Shark Tank and more.
Laura has over a decade of experience as an entrepreneur. She is a founder of GrandCare Systems, and a founder of the AgeTek Alliance. Her latest firm, Laura Mitchell Consulting (LMC), specializes in guerilla marketing and growth hacking. A thought leader in the aging technology space, she looks forward to sharing her insights with the brightest, most innovative minds in the industry.
The 2016 event will happen in the technology capital of the world. This one-day pitch competition, now its fifth year, is for startups focused on caregiving in the aging and technology space. Contestants have three minutes to pitch to expert judges, including venture capitalists and angel investors, as well as  intended end users, consumers whose feedback is gathered and shared in real-time. Startup companies in the aging technology space will benefit from the guidance and oversight of brilliant minds from across the country.
Watch a recap of last year's event here:



Laura Mitchell is the founder of Laura Mitchell Consulting, a strike team of marketing and growth strategy experts in the aging and technology industry.  To find out more, contact us at info@lmcllc.us.