We recently sat down with Jill Gilbert, an expert on products in the Aging and Technology space, a longtime entrepreneur, and the producer of the Digital Health Summit of CES.
Q: Hi Jill. Thanks for talking with us today. Can you tell us a little about yourself?
A: Glad to be here. I'm Jill Gilbert. I'm the producer of the Digital Health Summit, which is part of the annual Consumer Electronics Show (CES) put on by Living in Digital Times. Living in Digital Times is a production company behind a number of different summits. They brought me in seven years ago to help build the Digital Health Summit at CES. And it's been a ride ever since.
Q: How did you get into this industry?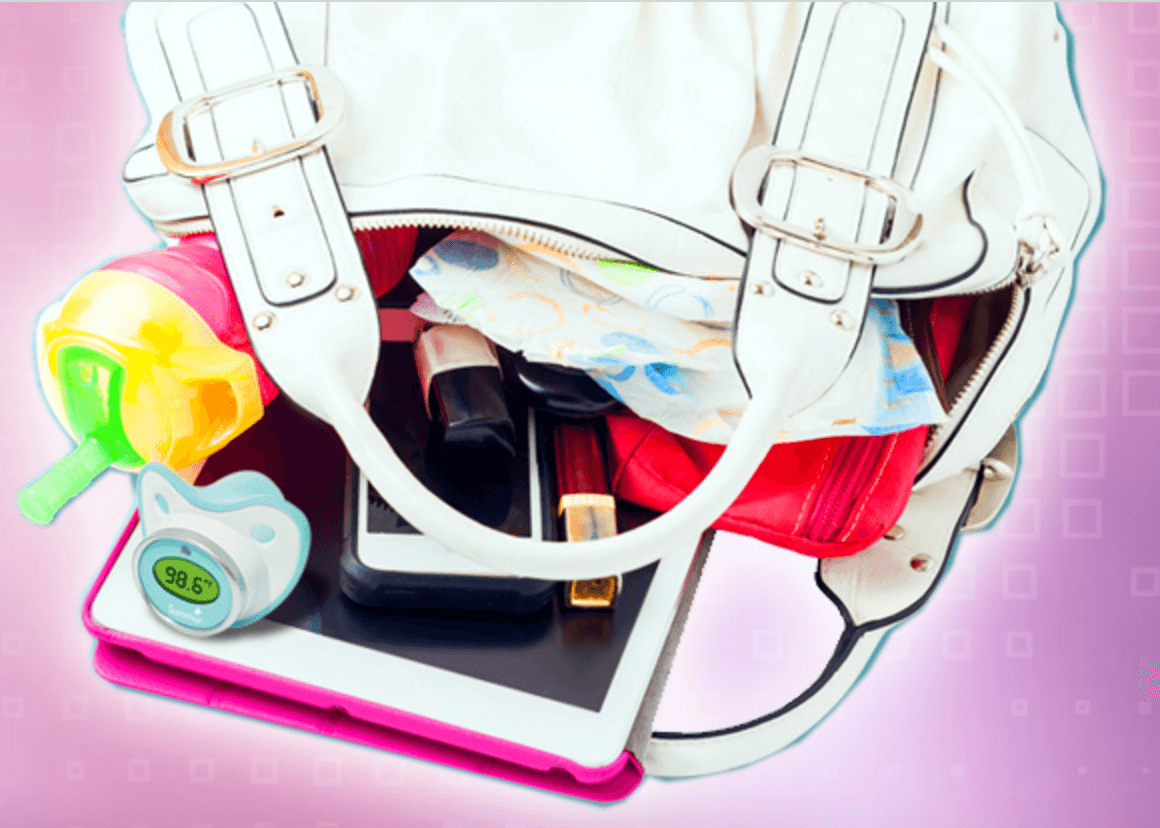 A: I started interning in the film industry when I was in college, and got a job with Disney when I graduated. I was in the film industry for 15 years. After 15 years, I was ready to get out of LA, so I moved up to San Francisco, not knowing exactly what I'd be doing.
Around that same time, my dad, as part of his business, was getting interested in resources for seniors and for their families, so I started researching that concept. I started out by looking for resource books. That's something I used to have in the film industry, with contact numbers for every single thing you'd need for a show. I wanted something like that for senior care, but everything was so scattered. Listings for assisted living were mixed with listings for nursing homes. Everything was a mess. To make sense of it, I started the Gilbert Guide, a local guide to help you find places that would fit your needs best. In it, I tried to set levels of quality which hadn't been done before, which was an interesting and complicated thing to do.
Out of that we created a national directory of senior care. I remember when we were googling "adult day cares in Mississippi," building the directory piece by piece. Eventually I moved my focus to products, and specifically how to match seniors and caregivers with products that are coming out of this telehealth space. I started doing videos, called The Daily Wrinkle, where we would test products. I still remember there was a blanket designed for putting out fires. You know how heavy, hard and cumbersome it can be to use a fire extinguisher. For a senior, it's almost impossible. So we tested this product. We went into my kitchen where (under the watchful gaze of a San Francisco firefighter) we purposely lit a grease fire, and then put it out with this blanket.[pullquote align="right" cite="Jill Gilbert, Producer of Digital Health Summit" link="" color="#69AE22″]"We want to help companies lower the cost for healthcare, and to bring better healthcare to consumers."[/pullquote]
My real interest was in products, so we sold that company, and I was brought into my current position at Living in Digital Times to build the Digital Health Summit.
Q: Have you seen any connection with your film background?
A: Interestingly enough, film production lends itself to what I do now, helping to "sexify" the products, helping to bring more appeal to healthcare, so that it attracts the interest of a broader audience, so the press will write about it, and consumers will learn about it.
Q: So, what is the Digital Health Summit? Can you tell me about it?
A: It's a conference and exhibition where we bring together cutting edge technologies, to try to move the conversation forward. We want to help companies lower the cost for healthcare, and to bring better healthcare to consumers. Our show shines a big spotlight on the industry. CES is an enormous show, and if you're not in context on show floor, you get lost. So we help package and verticalize certain topics there. If we can put a brand on it, then when people attend the show, they'll know what to find there, and where to find it.
It has since expanded into baby technology, which was a natural progression from healthcare, because so many devices and products are developed for new moms. Last year we expanded into beauty tech as well. A significant amount of beauty technology comes out of the healthcare world, for example lasers that might help with hair removal or skin discoloration.
Q: What about the Summer Summit? It's a little different, isn't it?

A: Yes. The Summer Digital Health Summit has a slightly different focus. It's about helping companies know how to do better, how to build, scale, grow, and really to succeed. It's for entrepreneurs, companies in digital health, caregivers, carriers, and investors. It's a nice mix of people that have to work together to perfect the system, and to move the industry forward, and hopefully in turn move their own businesses forward. We bring a number of elements together, including education, through robust panels, speakers, and case studies. And we bring companies together that can learn from each other or work with each other. And unlike CES, which is unwieldy, we keep this one more intimate, so people can get down to business.
Q: Have you seen changes to the summits over the years?
A: In the beginning, seven years ago, I was practically begging people to come to CES. When that show started, there was one company signed on. Now it's the largest exhibit at CES. The biggest names in healthcare come to CES. People do real business there. It's an immense opportunity for companies to be there.
This June will be the fifth Summer Summit. In that time, the biggest change I've seen is that the topics and the audience have gotten much more knowledgeable. When we started out, the topics were like "Telehealth 101" or "What is remote monitoring?" It was much more introductory. Now we're diving deep. The topics are much more focused, and the audience is much more sophisticated. Plus, when we started, we were talking more futuristically, but now we're talking about real solutions, real results, and real data. Now we're telling patients' stories on how digital health saved or changed their lives.
Q: You've seen a lot of what goes on in the industry. What do you think are the biggest challenges right now?
A: The technology is right. We have it. It's here. We'll continue to see developments, obviously. But how it's how it's packaged and delivered, the business models and how to monetize it, that's a big challenge. We struggle with reimbursements and with adoption. So I think one of the biggest challenges is how to get the technology into the hands of people who could use it, or the physicians who could recommend or prescribe its use. The challenge is engagement, adoption, and long-term use. Many companies have gone by the wayside, and it's not about the quality of their technology. It's the other factors. Did they use their money wisely? Did they partner with right people? It's easy to run out of money, to focus on wrong market, to not meet the regulations. It's hard to be CEO of a digital health company, very, very hard. I don't want the job, but I hope that I can help those who do have the job, those companies, to elevate their companies and help them succeed. We are pro entrepreneur.
Q: What's next for you?
A: We're starting a new site called Discover Baby Tech. We have a couple of new moms here, which is how we got the idea. I searched high and low for all the latest products and technology when I was preparing for my son, but I couldn't find a consolidated site for all these technologies. So we're launching one. This will be a fun blog to write. We'll be featuring all the products in the space, showcasing them, and letting dads and moms in on what we find. We discovered so many cool things when we were building it out, so it's fun for us too.
And right now I'm really getting focused on the Digital Health Summer Summit. I'm planning content and building out the show floor. And I've already started developing themes and content for CES, which is next January. We're working on finalizing space for Beauty Tech and Baby Tech for next year. Lots of companies are coming back. We're taking the shows to the next level, thinking about how best to raise the bar. Those are our big goals.
Laura Mitchell Consulting is a strike team of experts in the aging and technology industry. Know someone that we should feature in our "Meet the Innovators" blog series? Contact us at info@lmcllc.us and let us know!