What is a social media scheduling platform?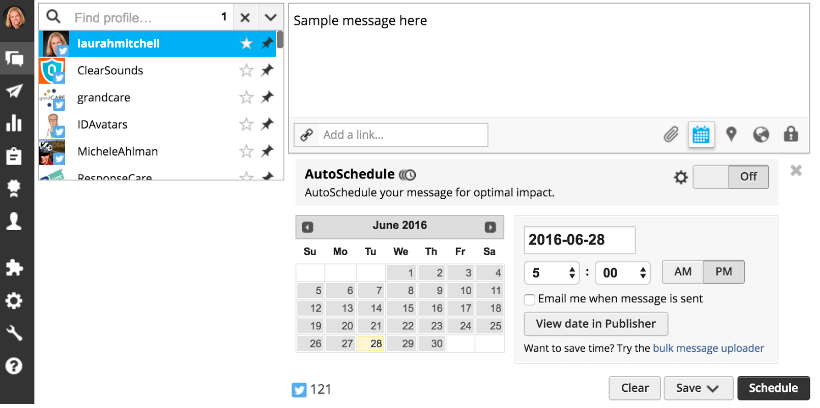 A scheduling platform provides marketers the opportunity to schedule posts ahead of time for most major social media sites. Photos, videos, links, and text posts can all be scheduled in advance for a number of popular social networking sites. Scheduling nearly eliminates the need to constantly post to and monitor social media sites. Just-in-time marketing is difficult, so scheduling platforms provide a way for business owners to keep organizational profiles from going dark when other priorities require attention.
Do I need a scheduling platform?
In an age where trending topics and news topics are constantly changing and authenticity is a goal, scheduling social media may feel wrong. However, with careful planning and strategic posting, scheduling platforms can be lifesaving for busy business owners and marketing teams.
Larger organizations with entire social media departments may use these platforms to manage multiple products and pages, assign tasks to team members, respond to mentions/complaints on the various social media sites, and measure analytics (how well their posts are doing and how audiences are responding).
Smaller organizations use these platforms to sort of "set it and forget it." That is, they may schedule facebook, Linkedin and Twitter posts far in advance, do auto posting for blogs and web content, and primarily focus energy on running their business and driving sales.
Which sites should I post to?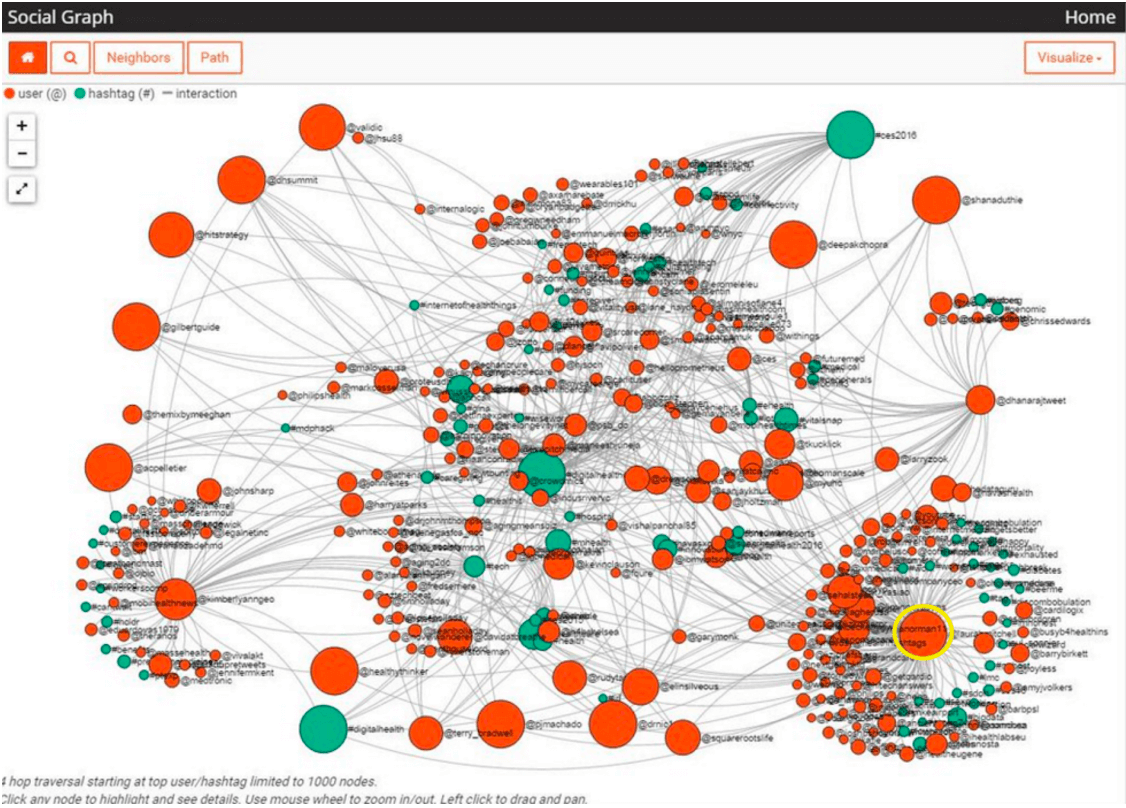 It really depends on your customer and where they are. How old are they? Are they female or male? Are you selling directly to the consumer or B2B?  LMC always recommends a blog with relevant, interesting and engaging topics that involve your ideal customers and product offering categories.
Direct to Consumer: Facebook Page, Twitter (for customer service), each employee should have a LinkedIn profile for networking. Instagram is a younger demographic, Snapchat even younger. Pinterest is typically 40+ women.

Business to Business: Facebook Page (mandatory for even B2B), LinkedIn profiles for each employee (networking) and a LinkedIn business page. Twitter can be great for networking at conferences and providing customer support. Twitter can be especially effective for conference chatting using the official conference hashtag (see #DigitalHealthCES for an example).
Use a scheduling platform like Hootsuite or Buffer to create a stream of content that will auto-publish to Facebook. However, Facebook doesn't love third-party apps and have made that clear when you compare the reach from scheduling sites vs. native posting. Posts see better organic reach when they are natively created and scheduled on Facebook itself. Stay away from using anything external (whether that be Hootsuite or Buffer) to post to Facebook. Most other social media sites aren't as picky, however. YouTube, LinkedIn, Twitter, and Instagram, for example, treat all content equally for the most part.
Hootsuite vs. Buffer: Similarities and Differences
Similarities: Both Hootsuite and Buffer offer relatively similar scheduling and publishing options, with mobile apps and browser plugins for easy sharing. Interestingly, both Buffer and Hootsuite offer RSS integration, which means it can auto post to other social networks sites and/or your website. So, whenever a new post is published from a source, that post could be pushed to all relevant social networking sites with one button.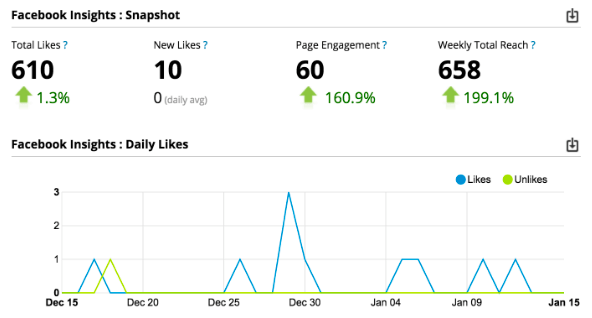 Hootsuite Benefits: Hootsuite is a more complete content management solution than Buffer. Whereas Buffer is strictly for capturing and scheduling content, Hootsuite is a complete social media management tool. Organizations can have teams, assign tasks to specific users, and publish content to a wider variety of sites (YouTube, Instagram, etc.). You can actually interact with all of your social media streams in one place, an option that Buffer doesn't offer. This means that you can see who is commenting on your facebook, who retweeted your comment, like someone's facebook post and see what's happening on Linkedin, all in one place. Hootsuite offers analytics for social media platforms themselves, which are incredibly useful to see what's working and what's not. Reports can also be automatically generated for each social media site.
Buffer Benefits: Buffer has a close relationship with IFTTT (IF This Then That), which can be used to automate almost anything. Schedule posts more quickly, set reminders for your team, catalog your emails, create recurring tasks, sync items through the cloud, or track and time your digital habits. For example, you can use IFTTT to create a new row in a Google Sheets document each time one of your business profiles posts a tweet or status update. This is a useful way to keep a record of everything your organization posts, and it takes exactly zero effort.
In addition, Buffer appears to be much more Apple friendly. The Hootsuite app on iOS is often glitchy and ineffective. Buffer only offers analytics for the posts you schedule on the platform, not for the social media platforms themselves. This is an important distinction. Want to know what kind of impact your posts are having on your profile as a whole, even if you didn't schedule them on Buffer? You're out of luck.
Which tool is right for your organization? Need more help? Let Laura Mitchell Consulting help. Contact us at info@lmcllc.us or visit us at www.lmcllc.us. Find us on Facebook, Twitter, LinkedIn, Instagram, and Google+!