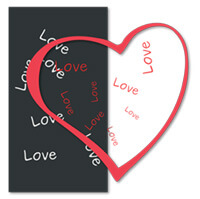 Happy Valentine's Day to our staff, our clients, our industry colleagues, and to our loved ones!
Join us at What's Next Boomer Summit
LMC will be hosting live exhibitor & attendee interviews from Chicago. Watch us live on Facebook. (#LMCMktg #BoomerSummit) Register with this 20% off discount code: wn17LMC20

---
Some Highlights from a few of our Clients!
---
"There are virtually no technology options designed for small senior campuses," said RCare CEO Myron Kowal. "We saw an opportunity to take all of the features of our flagship nurse call technology and scale it to a smaller package, priced just for this market."
---
GrandCare's large, intuitive touchscreen will connect residents with their families using one-touch video chat, messaging and photo/video share. Features for senior housing providers include community activities schedules, dining room menus, event flyers, group messaging, emergency broadcasting and more. Optional activity and telehealth sensors can be added for any resident.
---
Michael Orban
Michael Orban is a nationally recognized speaker on healing from the experiences of combat. As a Vietnam combat veteran, he gained his insights through his own personal experience. He captured this moving story and his healing in his book Souled Out: Conquering Combat PTSD. We loved the book and you will too and as a speaker he inspires and engages audiences throughout the U.S.
---
Competition Data Systems
CDS is an American owned and operated market leader in the racing data acquisition business. They lead the
industry in technical innovation, providing high quality, easy-to-use products, priced aggressively, giving their customers the best value and highest performance/price ratio on the market.
Check out their new website