What do investors really want to see? What do they need to hear? Laura is an experienced entrepreneur who has successfully given these kinds of pitches many times. She knows what works – and what doesn't.
Raising Capital?
To get the runway you need for your startup, you'll need to talk to investors. Give them the confidence they need to fund your venture. Understand the territory. Sharpen your pitch deck. Focus your message. This is no time for learning on the job. Go in prepared with Laura's help.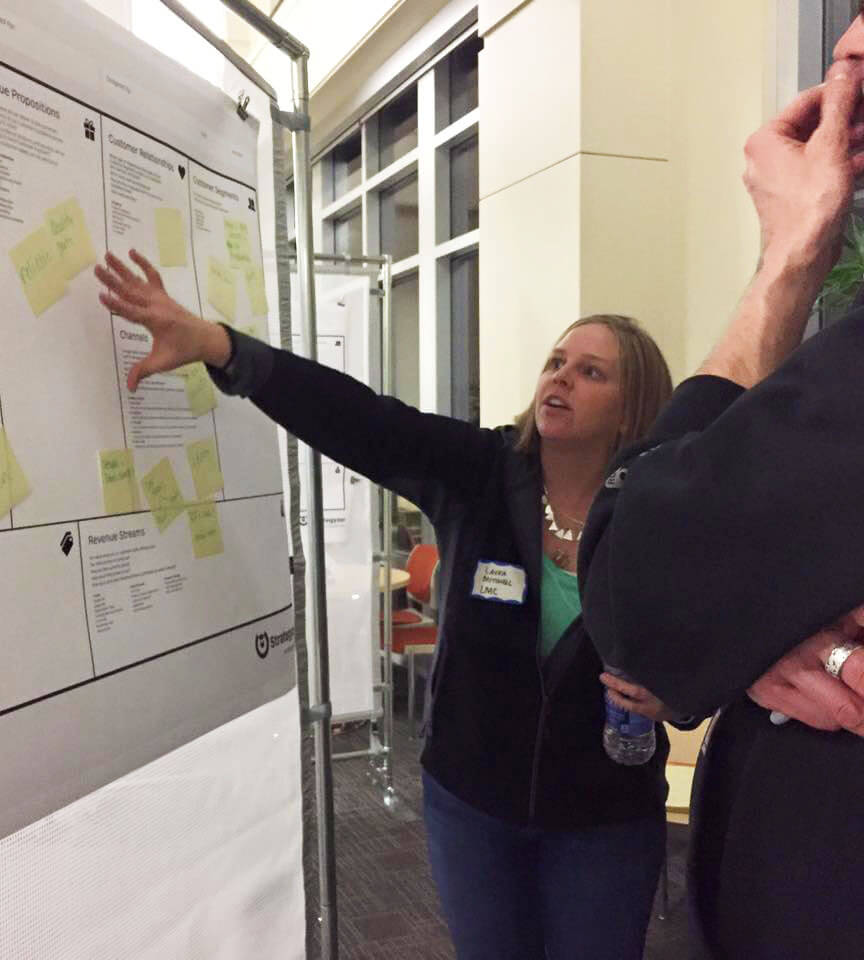 Shark Tank or Competition?
So you've signed up for a pitch competition? You'll have to take your 30-minute magnum opus presentation and whittle it down to just four minutes. Laura has been both a judge and a pitch-person herself and can hone your message. Laura's advice can help you get that win.
Laura did an amazing job coaching me to a
winning startup pitch at the 2016 Louisville Innovation Summit
. She quickly picked up on the most important parts of Vivor's story to include in a three-minute pitch and offered very specific suggestions over the course of several feedback sessions. Her style was constructive, including just the right amount of encouragement to boost my confidence before the event.
Ian Manners
Thank you for coaching me to achieve a
win at the ALFA Health Innovation@50+ Pitch event
last week! I appreciated your ability to quickly and efficiently review my presentation and provide specific, important changes to make it qualitatively better. During the course of three iterations, you truly made all the difference in helping us win.
Rhonda Harper
Let us fix your pitch
We can help! Get in touch and we can start tweaking your presentation today.